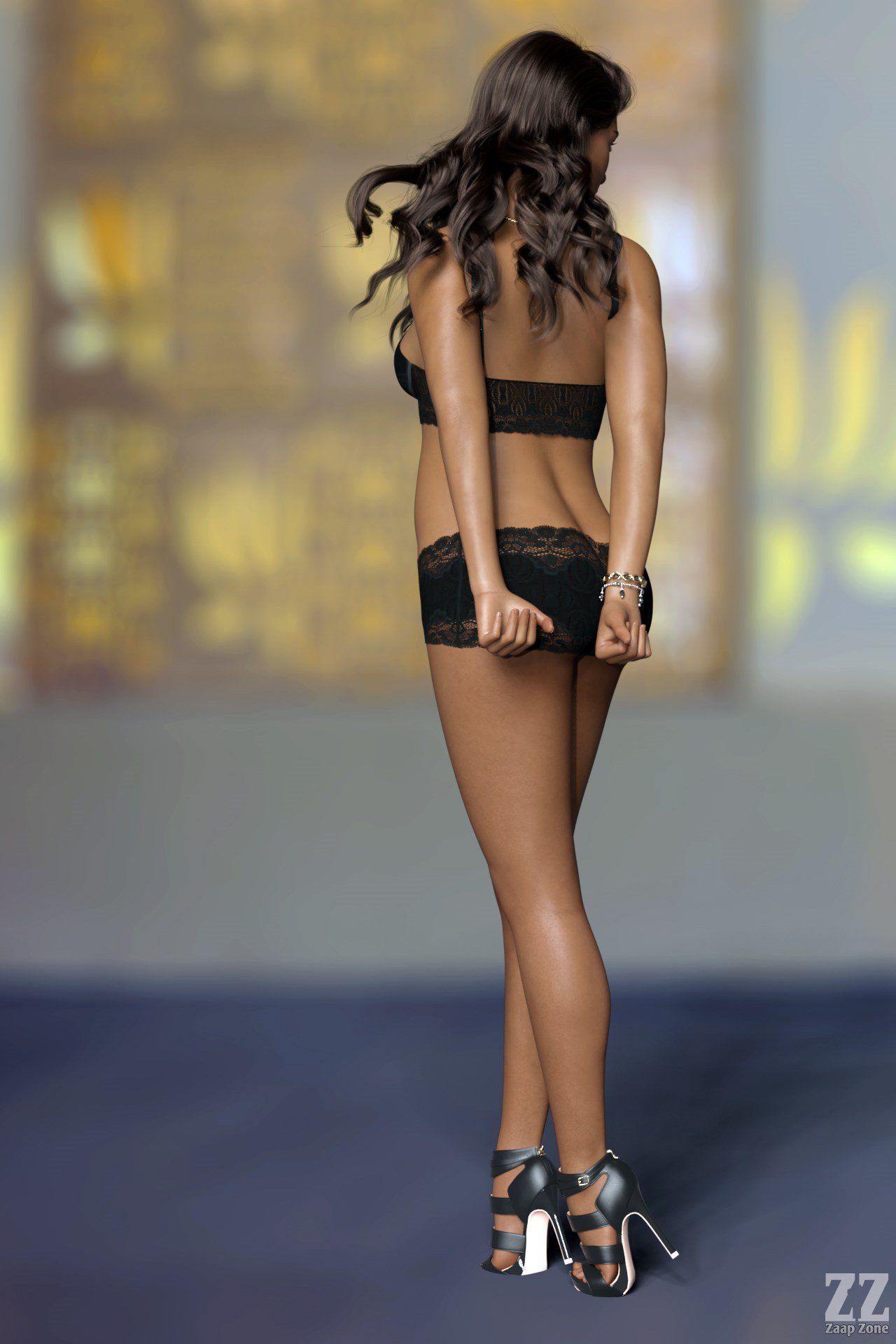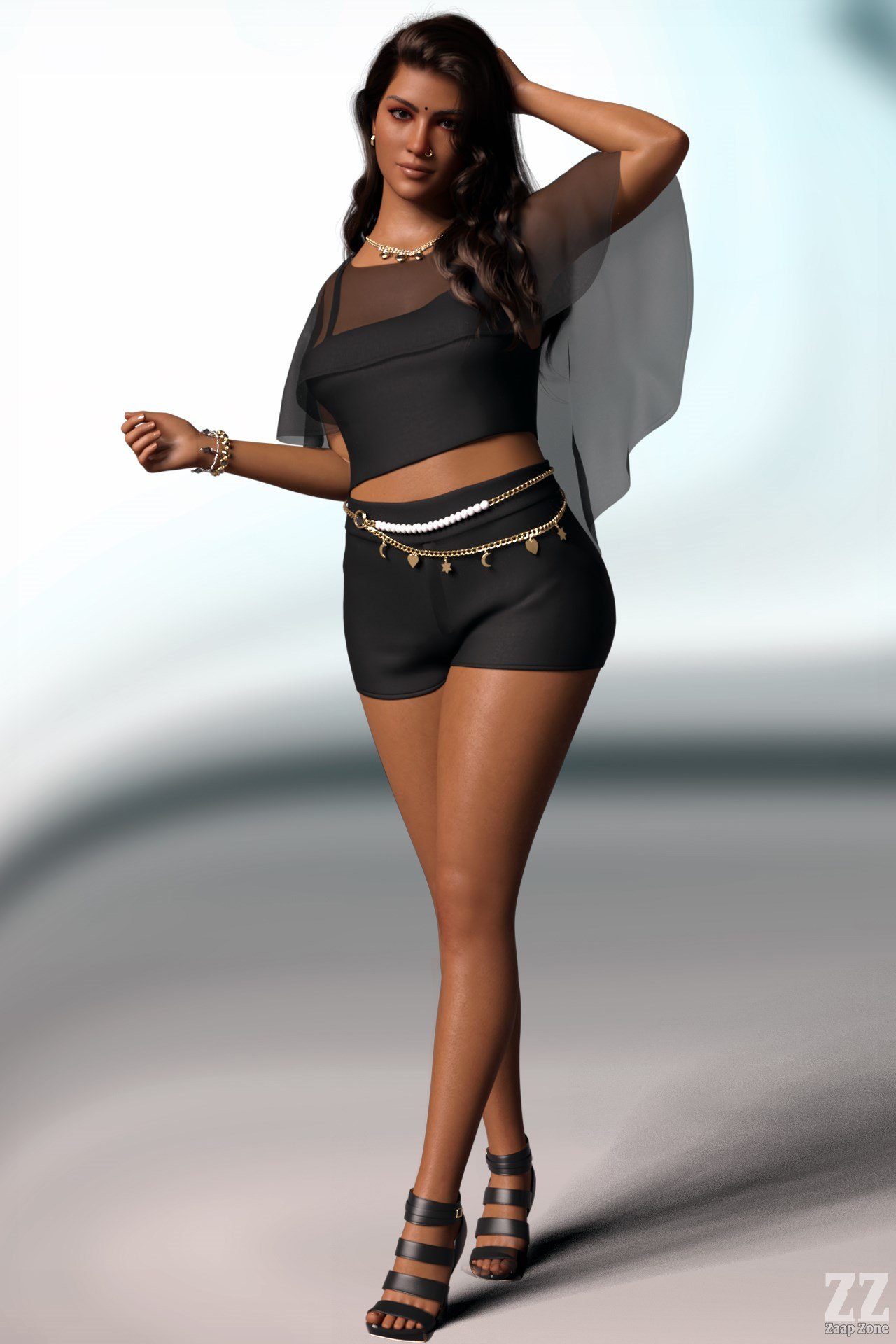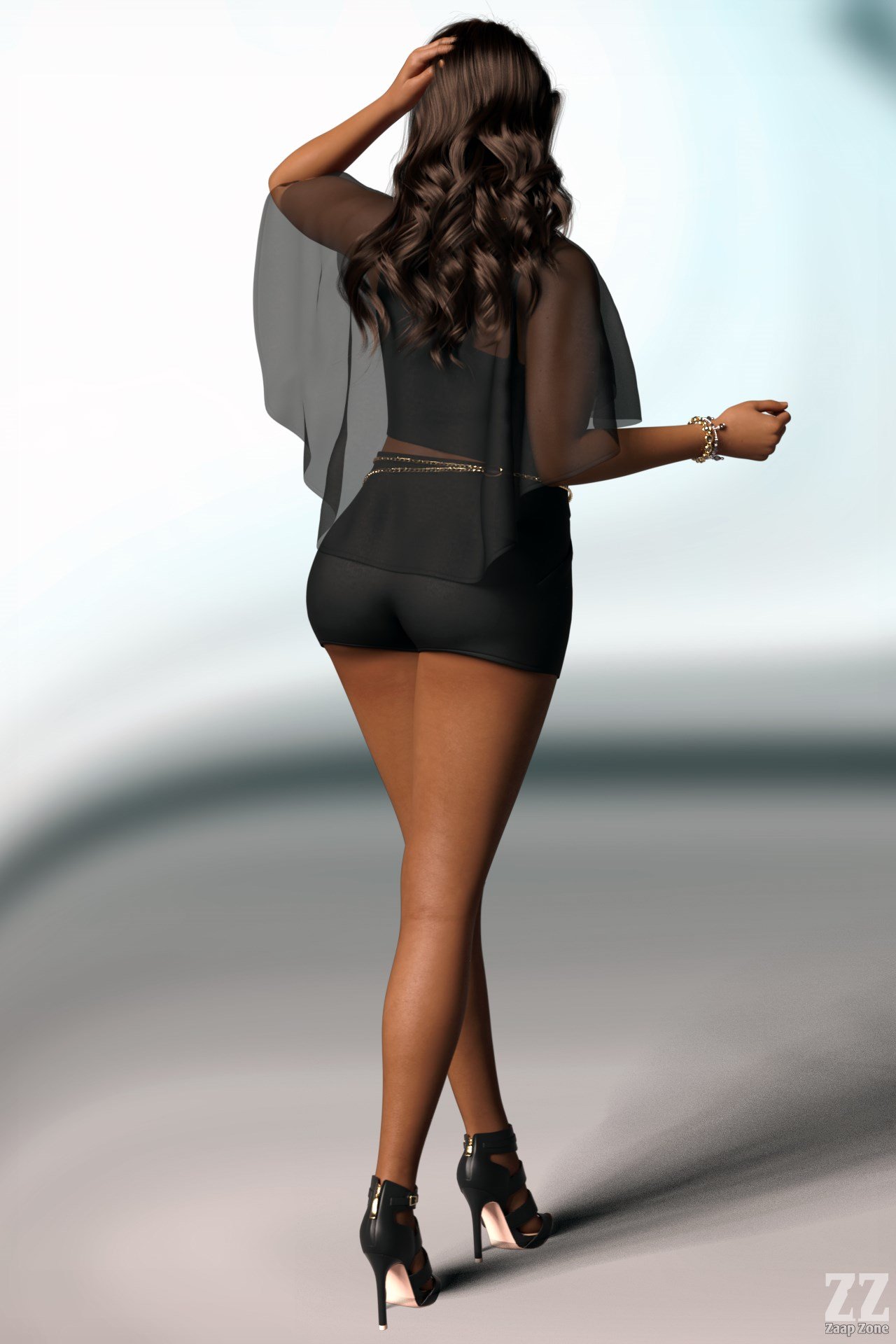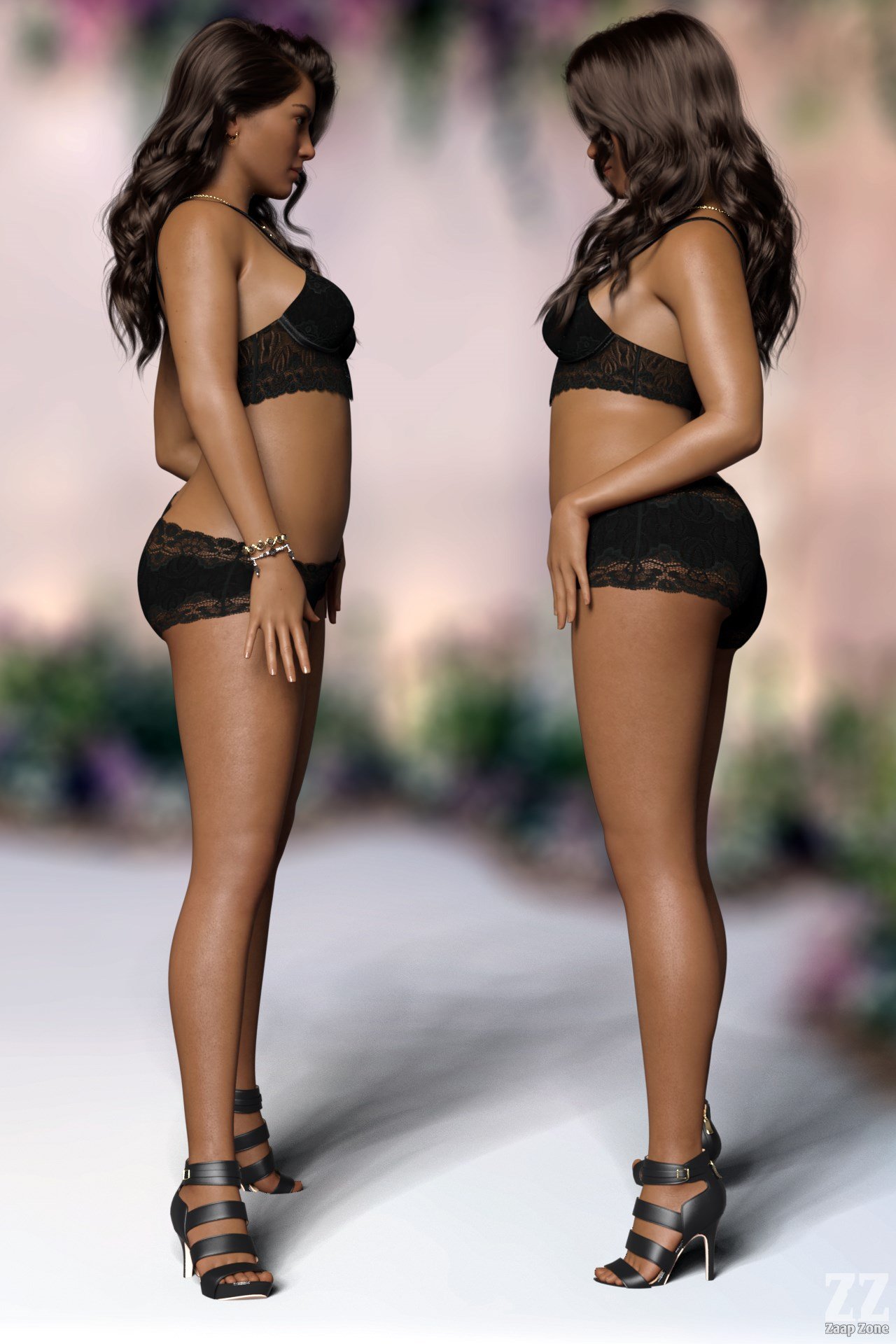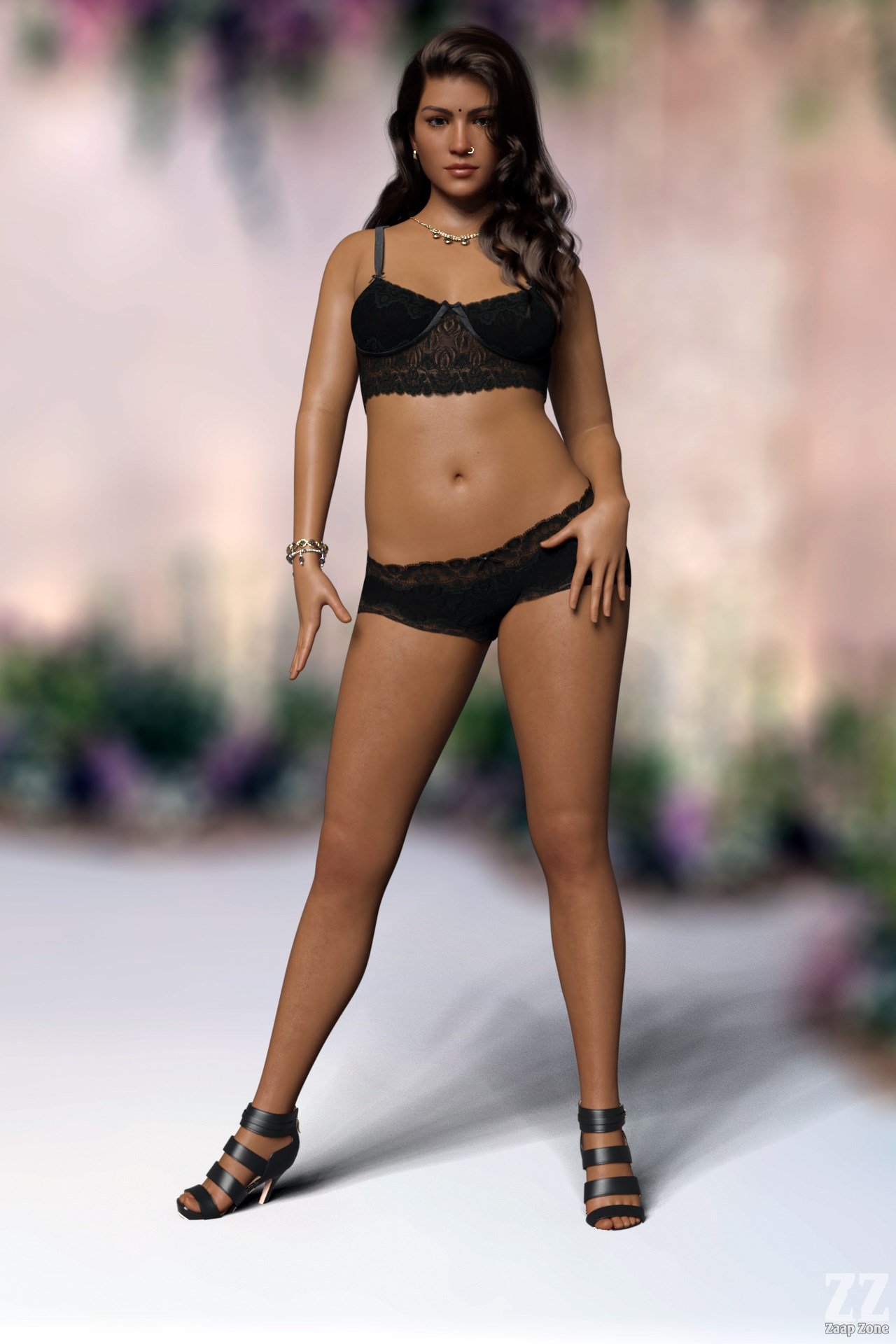 Meena for Genesis 9, 8.1 and 8 Female
Introducing Meena for Genesis 9, 8.1 and 8 Female. Meena is a modern Indian Girl.
"Body Size"
Hip 45"
Bust 39"
Waist 34"
Height 5'11"
face and teeth is carefully designed to make her unique.
This character includes head and body morphs, and Uber material presets. Fiber mesh eyebrows are also included.
JCM Morphs are also included
MeenaAbdomanUpperJCM
MeenaChestLowerJCM
MeenaThighBendLJCM
MeenaThighBendRJCM
Add the stunningly beautiful Meena 8.1 to your character collection today!
Meena Character Preset
Meena Head Apply/Remove
Meena Body Apply/Remove
Meena Complete Apply/Remove
Material Options:
Meena Base Mat Iray Uber
Meena EyeBrows Mat
Meena EyeLashes Mat
wearable and Attachments:
Meena EyeBrows
Textures Include:
26 Texture, Bump, Displacement, Normal, Reflection, Specular, and Transparency Maps from (2048x2048 to 4096x4096)
Daz Studio Iray Material Presets (.DUF)
__________________________________
CLOTHING AND HAIR NOT INCLUDED
__________________________________
For any issues relating to this product, please email me at: zaap.zone@gmail.com with the product name in the subject line.
Thank you for your support!
Zaap